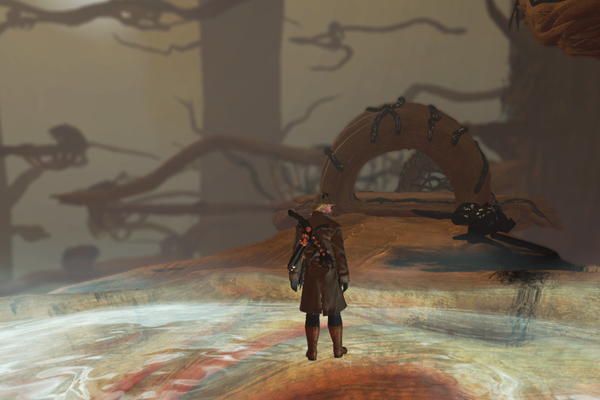 Those of you neck deep in The Secret World, like I am, are no doubt aware that the second phase of The Whispering Tide's Agartha Invasion started last week. I jumped into the fun as soon as the portal opened, but most of the Knights of Mercy waited until this last Secret Monday to run the Enter the Filth Phase 2 5-man instance ( I really hesitate to call it a dungeon … it's more of an instantiated group quest).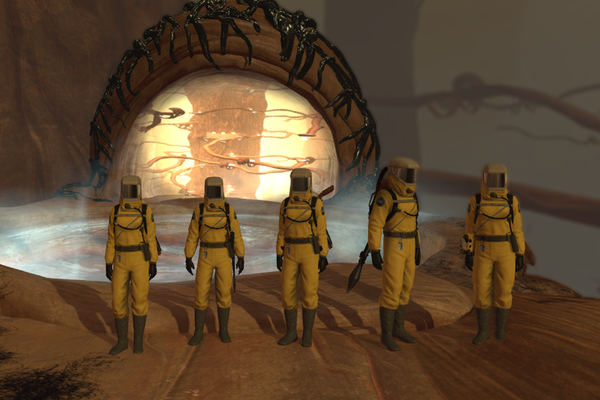 We had eight folks show up for  Secret Monday (awesome), so we split into two groups for the Normal version of Enter the Filth Phase 2. Rowan and I filled in as Heals and Tank respectively with Wicked, Maric, and Syp bringing the pain. The greatest challenge of the run was picking up the first lore. I wish someone had told me about the trick of spamming U as you fall when I did it, because it took me at least ten attempts to land on that narrow ledge. With that little trick in hand, though, the folks in KoM Fire Team Bravo snagged the lore and then ROFLstomped that second boss.
The last boss gave us a bit of trouble … well, to be more honest Flappy's IBS gave us trouble, but not so much that it felt frustrating on any level. Getting the second lore, due to my horrendous instructions (I honestly think this is my weakest point as a tank) proved a bit of a challenge; I jumped down one side and part of the group went the other way. I didn't notice until the swarm of Filthy humans were on them and we had to regroup and make the jump again.
In the end, everyone got their lores. That done, we rejiggered the group for those eligible for the Nightmare version of the quest; we ended up with one extra, so I sat out and PUGed it while KoM FireTeam Alpha did the dance of a thousand poo puddles.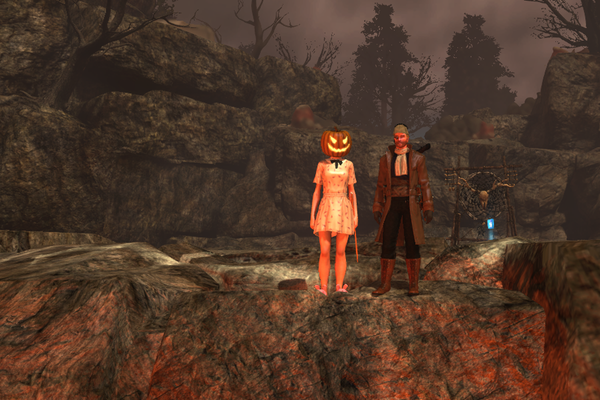 We capped off the night by getting Ocho's next Elite finished up: The Darkness War. It had been, for whatever reason, a long time since I'd been back in this dungeon, so I really enjoyed it. The final fight went much smoother than I remember from way back when. For the dungeon run, I traded my hazmat suit for a little number I like to call Shitty Sherlock. That's me up there next to Mogsy in what I can only assume are her Halloween pajamas, complete with Bunny Slippers.
---