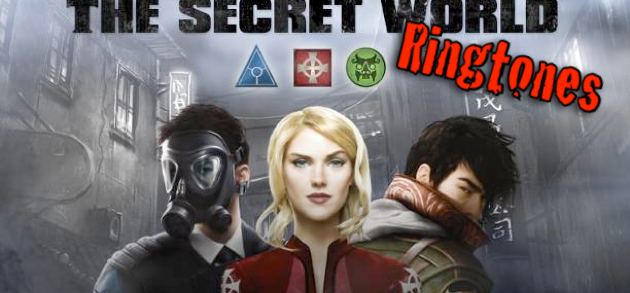 A while back I decided to see if anyone had made any The Secret World ringtones to go along with the wallpapers I made for my phone and tablet. The first link I hit, was a Funcom forum post announcing that, back in October of 2012, Simon Poole (@Slipperheroman) had posted some sounds from the game on his SoundCloud page. I went and grabbed the file, did some conversion and trimming in GarageBand, and exported them as ringtones for my devices.
When that was done I thought others might want them too, so I tweeted @funcom_tsw and asked for permission to post them. About an hour later I got a response stating that Mr. Poole himself had approved.

So, here they are:
They're just ZIP files, so expand them on your desktop and either import them to iTunes, for Apple devices, or do whatever it is you have to do to get ringtones on an Android device (I don't know what that is … I've never owned one).
I hope you enjoy them, and thank you @funcom_tsw and @Slipperheroman!