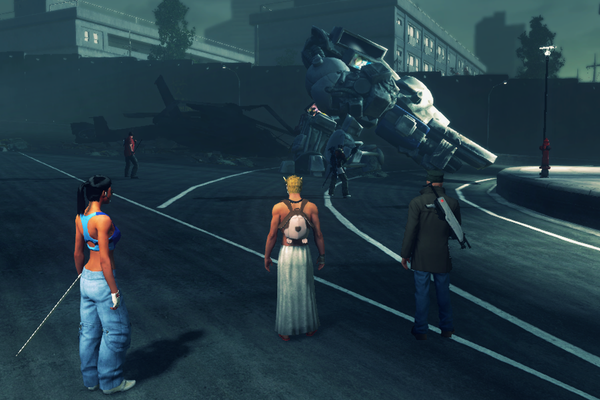 In the last week leading up to last night's Secret Monday run I've been spending a lot of time re-running Story Missions in Tokyo as well as tackling the new golem, Patchwork Horror, in Tokyo. This is due, in large part, to yay, new content, but also because Carbine has decided they don't want my money. In their defense, they have been trying to help me fix the issue, but it's been five days now. I did just get an email a few minutes ago with some new things to try, so maybe a fix is on the horizon, but in the mean time there's an Anniversary Event going on in The Secret World and a new mission pack as well.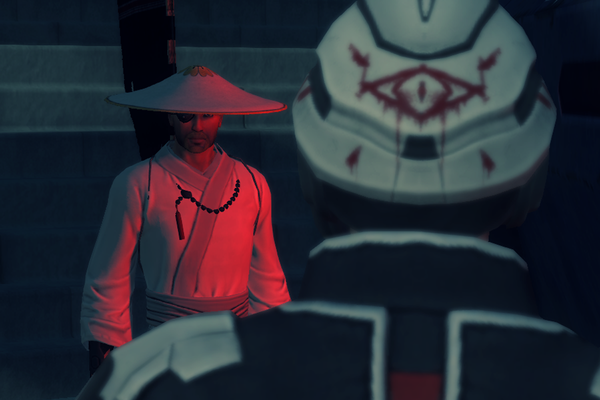 We had a great turn out for Secret Monday. Mogsy, Syp, Ocho, and Rich all turned out to tackle some of the new missions. We decided to spend the night helping out crazy ol'Buster. Mogsy, Syp, and Rich hadn't done Tower Defense and, since The Right Round is basically the same mission but in Tokyo's lovely sewers, we decided to do that one as well. This helped folks get more AEGIS Controllers and also allowed us all to take advantage of the AEGIS XP boost currently in effect for the Anniversary Event.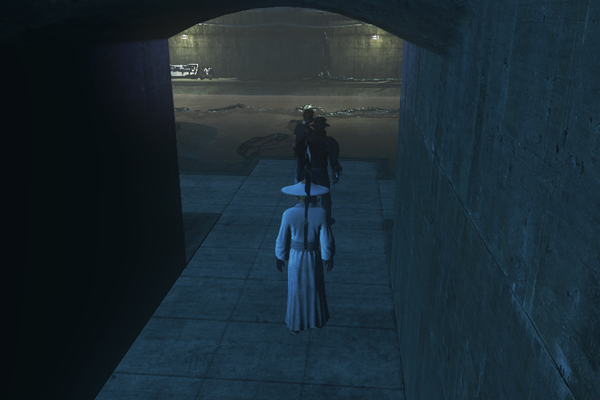 In a group of five Tower Defense becomes ridiculously easy, so we blasted through it pretty quickly. Not so for The Right Round. I'm not sure whether it scaled because we were in a group or not, but honestly, I'm not sure how I'll solo that one going forward. I'll give it a try in a couple of days, when the cooldown ends, and see how it goes. The stand alone towers definitely make for some possibly interesting tactics.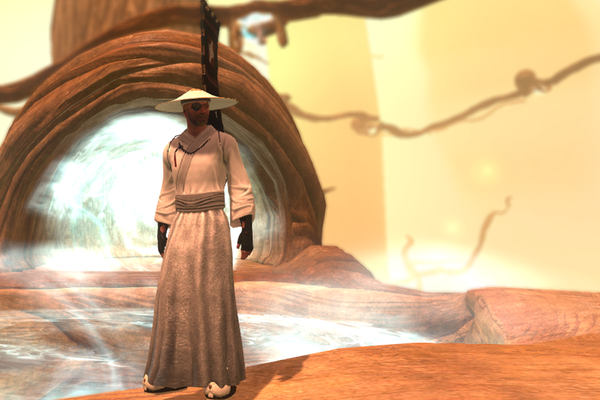 All in all, a lot of AEGIS progress was made last night for all, between new Controllers and truckloads of XP.  I've decided to focus leveling just one of the six controllers, since the QL of Capacitors and Modules you can equip is only dependent on the highest QL level of any one of your Controllers. I've gotten my Manticore Demonic Controller to QL2 and, last night before I logged off, I went to the Broker and bought a bunch of QL2 Capacitors and Modules. I feel complete again. I hate empty equipment slots. I'll replace those QL2s as I level my Manticore Controller and find new ones. I already have a handful of QL3 Capacitors sitting in my bank.
---