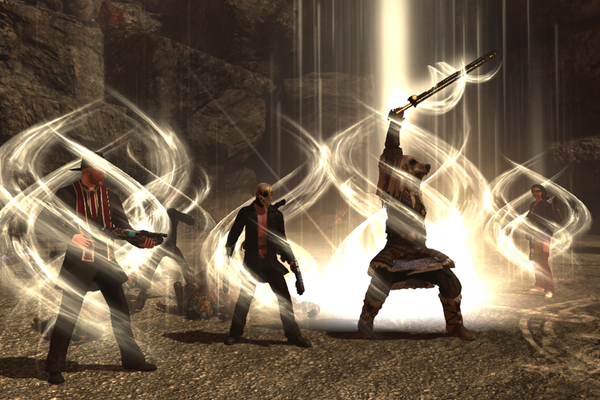 I failed to post about Secret Monday last week mostly due to a lot of other things I have going on at the moment. Also, we'd spent the whole night doing Scenarios (with a quick Elite run to chip away at Mikey, Rowan, and Sctrz's climb towards the Gatekeeper), so apart from the rousing success, there wasn't much to cover. Mogsy and Rowan did cover last week in more detail, incase you're interested.
This week was much the same, though we started off the night with a run through The Darkness War and The Ankh Elites. I believe all we have left now is a Slaughterhouse run (which I'll tank for Sctrz and Rowan next week) and a Hell Eternal run (which I'll make Mogsy tank for Mikey probably also next week if we have the same turnout we've been having recently) to get everyone ready to face the Gatekeeper. Both runs were virtually flawless. We had some trouble with Dr. Klein, but pretty much one shotted everything else. I did the 'run and smack Dr. Klein' bit for the first time on the last fight in The Ankh and was surprised at how easy that went.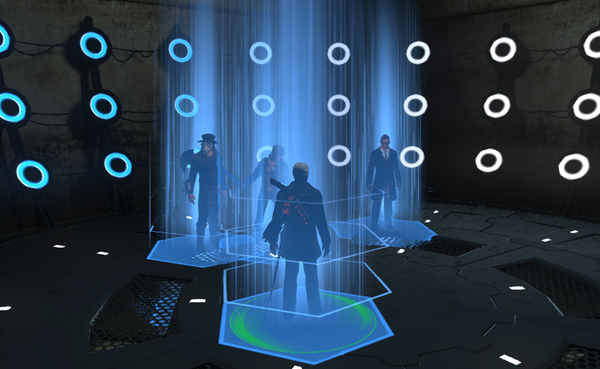 With the Elites all run, the four of us who didn't have early days today stayed on to run a couple of Scenarios. Mikey was on cooldown for The Hotel, so we ran The Mansion and The Castle on Duo Elite. We rocked both Scenarios, earning Platinum scores. All of us have been running Scenarios so much these past few weeks that it all went like clockwork. A lot of the discussion during Scenarios centered around the gargantuan grind that is the Augmentation System. The consensus, especially given that there appears to be no Achievement for unlocking all the levels of every Augmentation, seemed to be that Funcom doesn't expect anyone to 'do all the things' where Augmentations are concerned. For my part I'll be focusing mostly on DPS Augmentations, with Tanking Augmentations as my secondary. First I'll be continuing to drop Oreos into getting all purpled out though, and then getting the outfit for this Issue.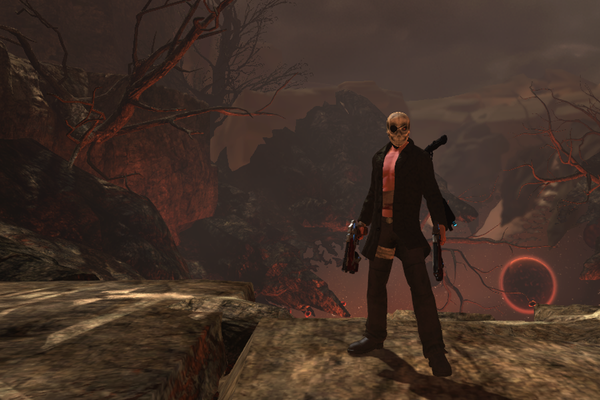 This week I sported my Almost-A-Punisher outfit. I'm actually getting to the point where I have a glut of clothing options. I feel like I'm getting ready for a first date every week as I rifle through them all trying to figure out what I'm going to wear. This, I think, is a great problem to have.
I'll close this week's post by saying the UI tweaks made with the latest patch, and the changes in aggro made for Scenarios, are vast improvements. I love being able to turn off the display of my weapons, I love all the new weapons skins available in the Item Store, and I really, really love being able to finally hit a Zombie in The Mansion and get their damned attention! Good-on-ya, Funcom.
---