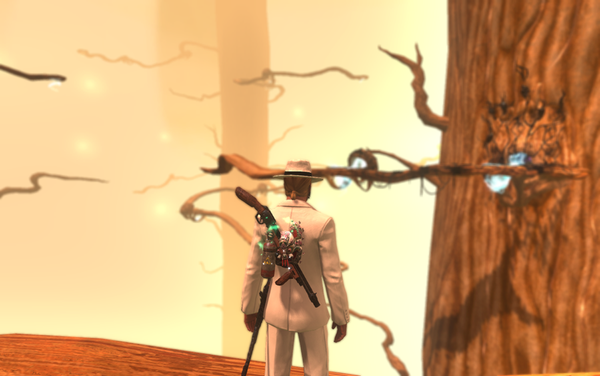 Today's patch notes for 1.7.4 cryptically allude to preparation for the next phase in The Whispering Tide event, phase 2. As soon as maintenance was over I hopped in to have a look around.
Right off the bat I noticed that the Custodian vendor that was stationed by the London Portal is now gone. I do not know if this means he will re-appear elsewhere, or in the same spot, or is perhaps gone forever. That'll have to be a wait-and-see.
The other thing I noticed is that all of the Filth remnants that were around Phase 1's portal are now all cleaned up, and the swirling vortex that had appeared under the Filth corrupted portal next to the Tokyo portal is now gone.
There's lots of speculation going on in #WhisperingTide, but so far the only other thing that has happened is that Flappy the Filth Dragon is back, flying around in Agartha, dropping his Filth bombs on folks now and again.
UPDATE [10/10/2013 – 11:25EDT] – Up to the minute information here: http://wiki.crygaia.com/view/The_Whispering_Tide
---