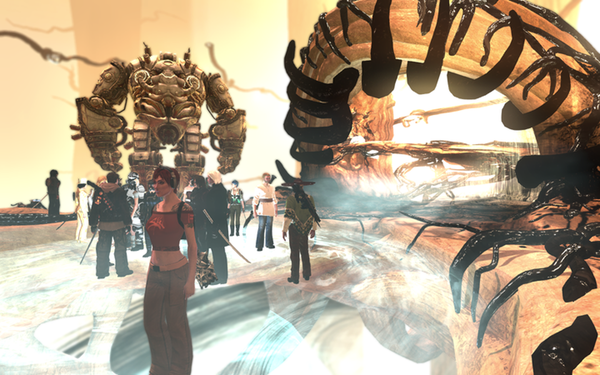 With The Whispering Tide Event pretty much in full swing now in The Secret World (the Filth encrusted gate was opened by the community over the weekend), the Knights of Mercy decided to open this week's Secret Monday with a little trek into the depths of the Filthy Portal.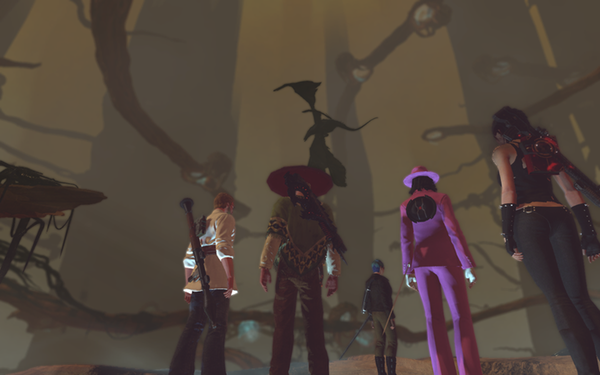 The first thing we learned was that the new quest into the corrupted Agartha Portal cannot be done as a Raid. After splitting into two groups, we plunged back in to see what all the fuss was about; it's pretty scary on the other side. We pretty much ROFLstomped the thing, though, and I went back in later and soloed it; it's fairly easy if you have a good Survival build. While cool the first time you do this quest, I found myself hoping by the end that the overall event continues to advance quickly. The quest to enter the corrupted portal is on a thirty minute cool down and awards one Third Age Fragment, and no Slivers. The Sliver portion of the event is over and I am no where near to the 2500 Slivers needed for the new pet. I'm guessing there will be more opportunities to earn Slivers going forward, but having to repeat this current quest over and over to gain Fragments will quickly become tedious.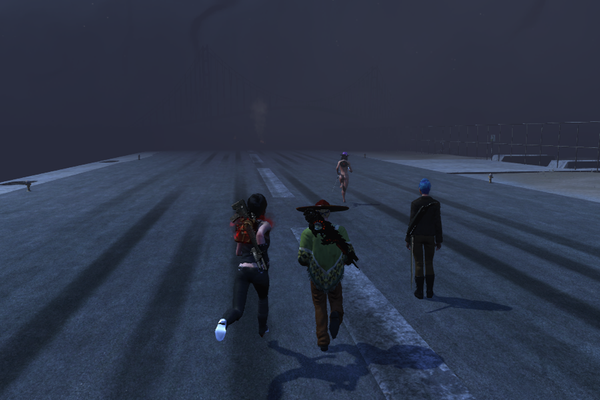 After finishing up the the current Whispering Tide quest, we decided to follow our fearless, thong-bug afflicted leader to Kingsmouth Town to try out the Lair there. The Knights of Mercy had tested the waters in some of the Lairs over the weekend, but this was my very first experience with them. I'm not sure whether the Kingsmouth Town Lair is supposed to be easier or harder, or if all Lairs have similar levels of difficulty, but damn. The spawn rates are insane and the amount of stuff needed to be collected was rough. We managed to finish the first two quest and unlock the third, but double-damn. We ended the night defeated by the Motherpod. Still, it was a lot of fun, the drops are really nice, and we will be returning to finish it, Whispering Tide Event advancement allowing.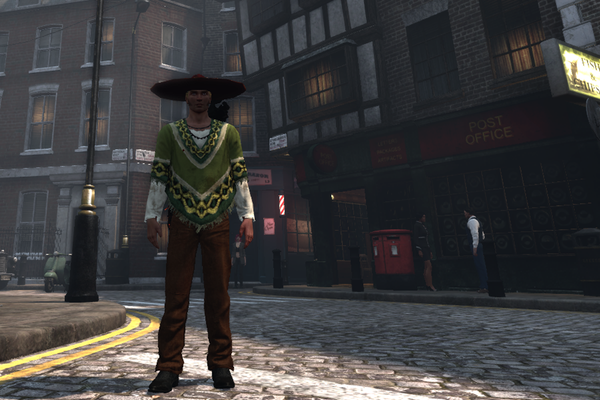 In honor of last week's Talk Like a Pirate Day, I dressed up Chucho as a Bandido (what, he's a Mexican Pirate). I see myself running the current Whispering Tide quests over and over this week, accruing Fragments and (hopefully) Slivers as things move forward.
---