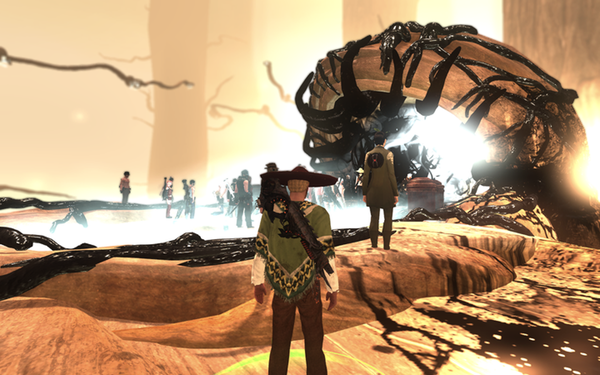 The Filthy Siege on Agartha has begun, but it seems that (for now) it will just involve crafting and farming Pure Metal.
To get started you'll need to head into Agartha to locate the new infected portal. The easiest way I found to get to it is to head left (when facing the Solomon Island branch) along the main platform, and jump off the edge to the branch below. You should see, down that branch, a portal that is swirling with Filthy energy.
Once there, you'll find a quest that will have you using up all your stockpiled Pure Metal to create a currency that the new Custodian, near the London Portal, accepts for new goodies. The quest seems to be endlessly repeatable with no cool down.
I dumped all of my Pure Metal. It looks like I'll be farming weapon drops for the foreseeable future. Oh, and don't forget to pick up your presents on the Claim Items tab in the in-game store.
---