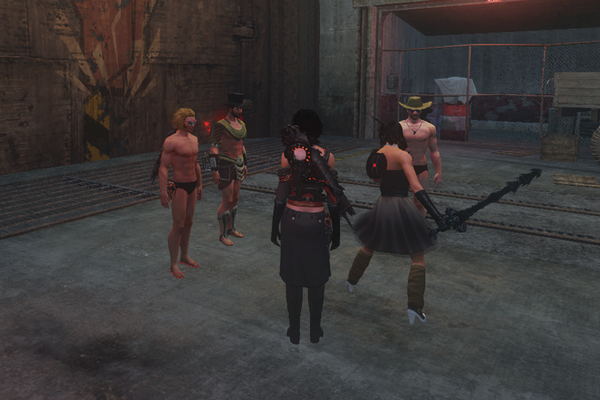 Is there anything more embarrassing than showing up to your weekly night of murder and mayhem to find another guy there wearing the exact same Speedo? I think not, but that's just what happened this Secret Monday, when the Knights of Mercy descended into The Slaughterhouse (Elite), determined to finally clear the place.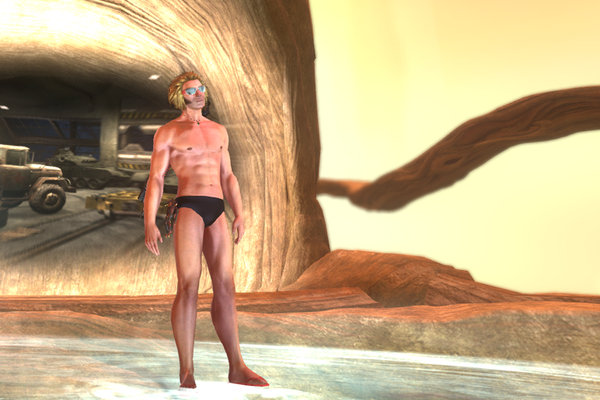 This is actually the second time Pid and I have shown up to Secret Monday with our characters wearing the same outfit. Two weeks ago it was bare chests, bare feet, and board shorts. This week it was bare chests, flip-flops and Speedos. I fear that Pid and I are mind-linked in a somewhat disturbing fashion … or maybe it's just about the disturbing fashion. In any event, I came prepared with a backup outfit.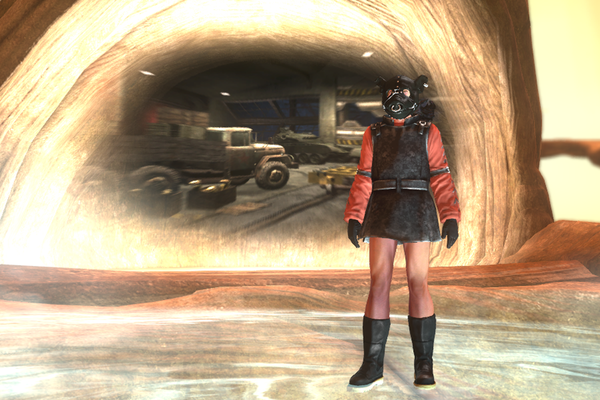 This week The Secret World added a whole host of new clothing choices to celebrate the end of summer: bikini tops and bottoms, Speedos, more board short choices, flip-flops, and even a straw cowboy hat are all now available in the Item Store. The addition of Speedos for male player characters, besides being able to show off out wicked Ken Doll packages,  also finally allows the male Meat Is Murder outfit to be worn as it was designed. Hurray for creepy, pantsless, piggy, leather fetish!
All that said, Secret Monday wasn't just about bare legs and bare torsos. We also managed to clear The Slaughterhouse (Elite), despite my rather horrendous fight breakdown skills; I can do the fights, but don't ask me to describe them. As we expected, NKL-107 gave us the most trouble, however Mogsy came prepared, and after a few wipes and resets we got the pattern down and finally killed that hulking pile of scrap metal. There was much rejoicing.
The rest of The Slaughterhouse is really a cakewalk compared to NKL-107, and it probably would have been even easier if not for my wildly convoluted attempts at explaining the succeeding fights. Despite my sadly lacking tuition, though, we managed to one-shot most of the rest of them. Cybulski gave us some trouble, but we soon got in the swing of sacrificing scientists to save our own skins, much to Professor Pid's dismay, and Aleksei-Chetyre fell to our second attempt.
I had an awesome time, and clearing this last Elite Dungeon has now unlocked the Gatekeeper for the rest of the KoM Elite Dungeon Crew. I look forward to hearing their stories as they take that Dr. Manhattan wannabe on.
---