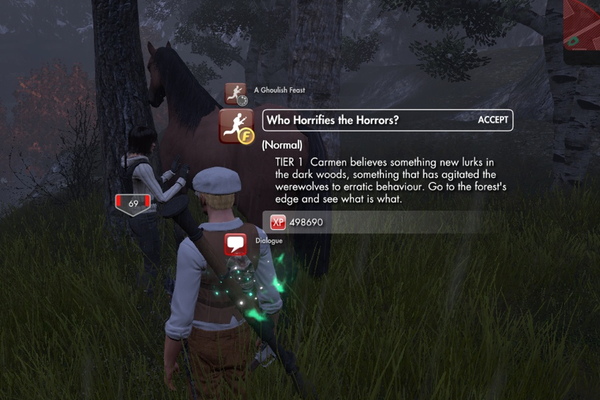 I was running through The Besieged Farmlands today, hitting up my usual quests while high on my XP Milkshake, when I came across this little beauty. It appears as though all the Issue #7 fun begins with the quest, "Who Horrifies the Horrors?" It's offered by Carmen, the very first resident of The Besieged Farmlands you come across after exiting the Agartha Portal.
Sadly, I also came across several bugged quests on my usual route: Spy vs. Spy, The Girls Who Cried Wolf, Bearing Gifts, & A Body of Work. All four quests, at some point, hit a snag where some object you are supposed to interact with (Zaha, the notches for the tablets, the dagger, and the weapons crate) is not clickable. I put in a petition, and was told they are aware of the issue and to monitor the forums (as of this posting there was nothing on the forums about any such issues) and patch notes for when it will be fixed. It kind of bummed me out because those quests are all on my regular rotation. Still, not much to do by wait.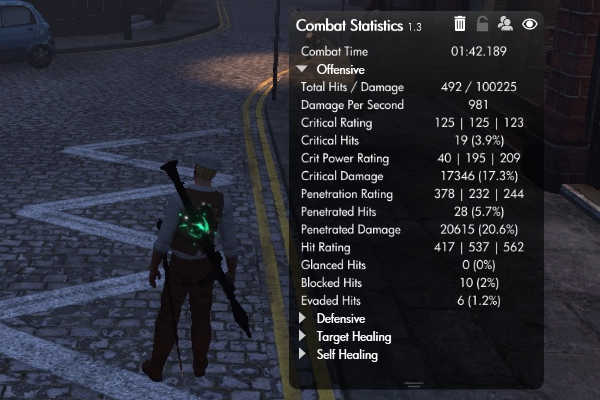 Today I also ran a quick DPS check against the target dummies in the Crucible in London. I captured the above when I'd gone through my rotation a few times. I peaked at just over 1k, but this seemed to be about the average. I guess that's good? I honestly don't know. I do good damage in the Elite dungeons, so I'm going with good. Hopefully I'm all good to go for whatever Issue #7 throws at me when it finally launches.
---