Warning: Spoilers Abound!
[EDIT]: For the video of my successful attempt at this Achievement, click here.
After many attempts at trying to get this achievement, I was pretty sure I had it nailed down. I decided to record it as I ran it in hopes of posting my big bragging rights at having soloed it. Sadly, despite meeting the criteria (don't trip any alarms so the vampire spawns and kill him within five minutes of entering the facility), I didn't receive the achievement. I put in a petition, but was told it's a known issue and there was nothing they could do to help me. I are sad face. I post it here so others can enjoy my pain.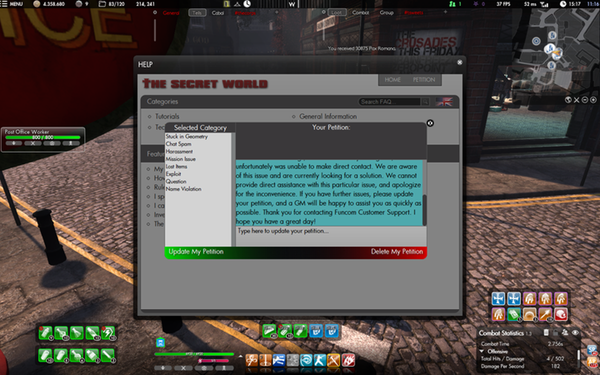 Above is a screen cap of my petition and the response. Honestly, they must be able to look in logs somewhere to see if I did it. Alas, I will simply try again in three days, perhaps doing a few things slightly differently. We'll see how that turns out.
---