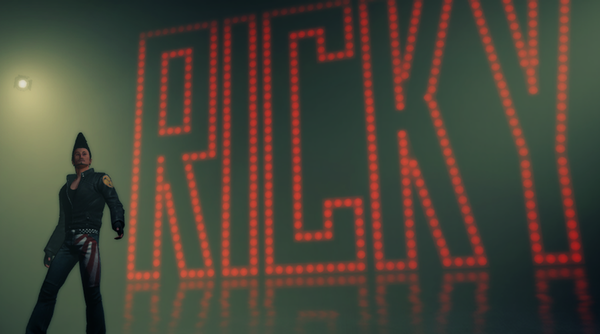 Last night saw the Knights of Mercy back in Tokyo, doing Ricky Pagan's bidding. This time we tackled Through the Wake Darkly. Mogsy, Rich, Syp and I sidled up to Ricky and listened to him rant and rave again before heading off on his next action mission.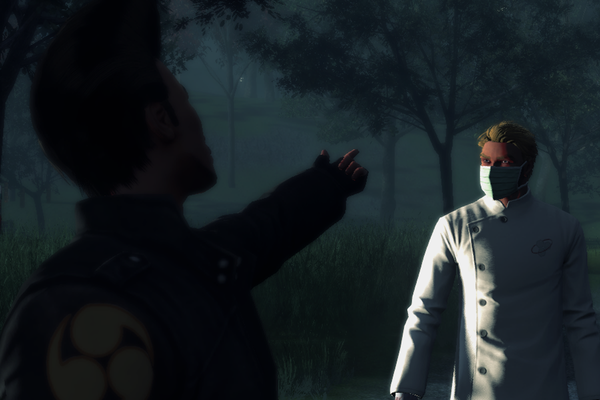 It mostly involved running around, following the signs of Ricky's Holy Trinity. This meandering path, of course, lead us into contact with all manner of Filth infected beings including the sea creatures on Kaidan's north-eastern shore. Eventually we were lead to the wrecked Sycoil truck I mentioned in my last post.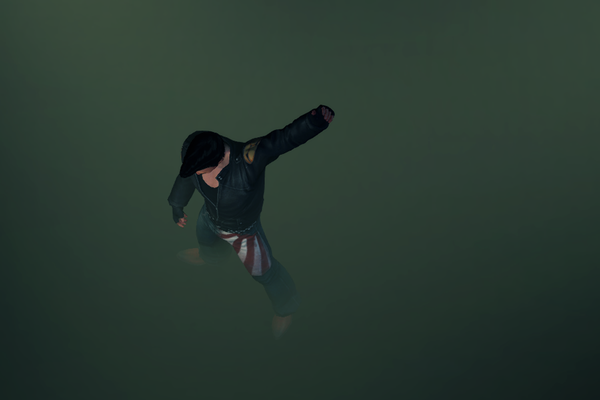 It turns out that not only was it involved in Through the Wake Darkly, but also integral to the Sycoil Smash achievement. Mogsy rounded up a herd of the Sewer-Dwelling Filth, while Rich and Syp kept her alive and cleared extra mobs. She then lead them under the truck., and I dropped that truck on them just like Dorothy dropped that house. This was an achievement I expected to spend more than a little time on last night, but we managed it on the second try earning ourselves the Yellow Thermoplastic Hard Hat for our efforts.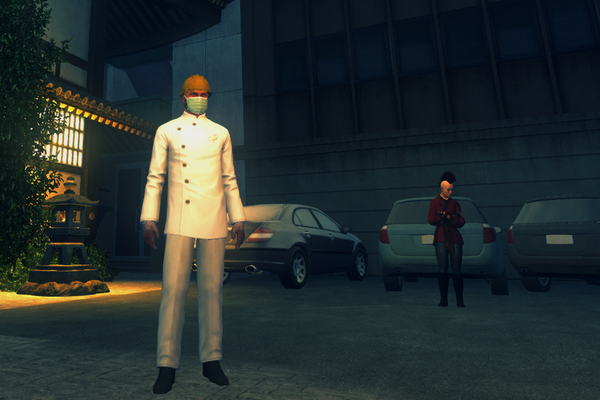 That's the helmet there, pictured above, along with the rest of the Doctor Chucho outfit I had on last night. If you want to strut around like a crazy medical profession in game, all you need is the Green Surgeon Mask, the White Atomic Lab Coat, the White Blood Stained Surgical Gloves, the White Spy Tux – Pleated Tuxedo Pants, and the Orochi Uniform Boots.
With Ricky's two missions now complete, I'm not sure what we'll be tackling next. I'm looking forward to talking to Harumi and her crazy brother again at some point, but there's still all kinds of fun to be had in Sidestories: The Last Pagan, so who knows what we'll do next.
---