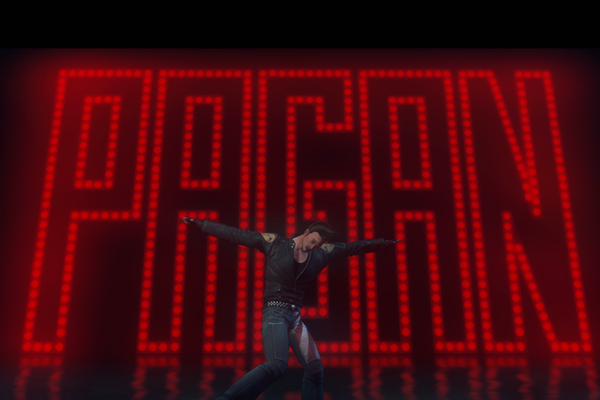 Sadly, there's been some not unnoticed neglect of The Secret World  here the past couple of weeks. Admittedly this is due in large part to my return to World of Warcraft: Mists of Pandaria. That return, though, was precipitated by a depressing lack of content in The Secret World of late. Enter Sidestories: The Last Pagan which is, based on just The Pagans mission, well worth the wait.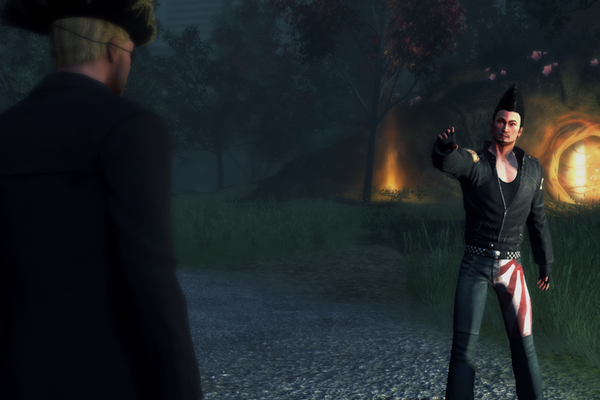 Mogsy, Rich, Syp, and I met up with Ricky Pagan, the erstwhile leader of the now tragically Filthy Pagans. The former rockabilly band leader is clearly distraught and more than a little looney over the loss of his compatriots. Boombox in hand, we set out to find his band mates and bring them some peace.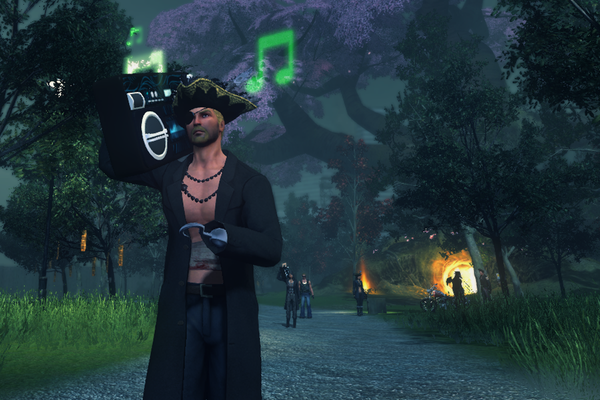 Once again Funcom delivers a fantastically well implemented mission mechanic in the form of the 80s throwback. There was one little bug with getting Raizo's jacket (it only appears for one player in a group who plays the appropriate track). We were forced to drop the mission (by picking up one of Buster's) and retake it in order for everyone in our four person group to get it. This is likely a bug only people doing this mission in a group will experience, but apart from adding time to the mission completion it honestly didn't diminish my enjoyment one bit. Especially once we got to the next stage.
Finding Angry Feet involves bebopping around a plaza, boombox blaring, head bobbing, waiting for Angry Feet to show himself. I was lucky enough to be the one in our group to spot him; Travolta's got nothing on this guy. The final stage in the mission even involves using the boombox in the middle of a boss fight.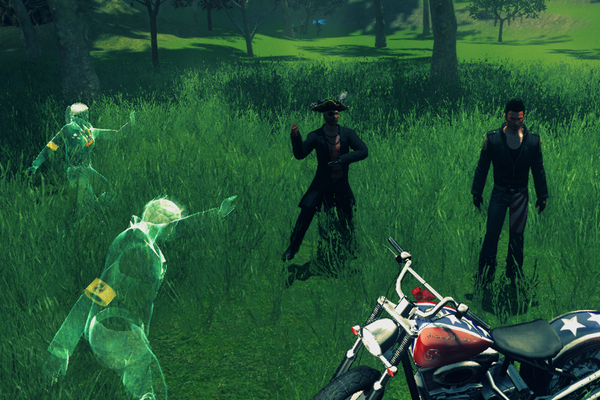 With all of The Pagans put to rest, it was time for a dance off. We're planning to do A Wake of Filth next Secret Monday, and I'm really looking forward to seeing where Ricky's story goes. Like Syp, Ricky is quickly becoming one of my favorite TSW NPCs (though, seriously, Saïd … come on … I can't wait to see Saïd in Tokyo).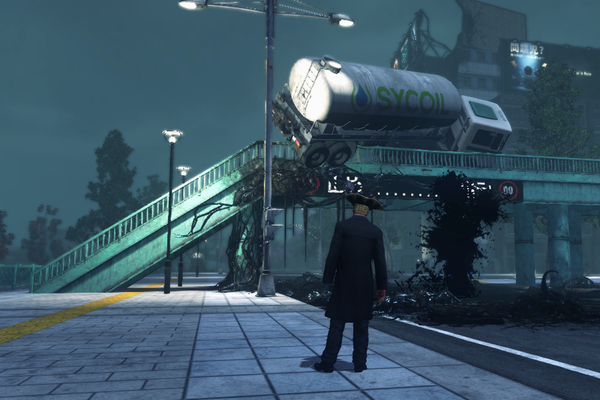 Before I close out this week's Secret Monday post I have to mentioning the physical changes that Sidestories: The Last Pagan has brought to Tokyo. We actually started off the evening by knocking out Brotherly Loathe for Mogsy and Rich (it had been bugged for them since the first time we tried it and it kicked off when we ran by the bathhouse). When we entered the Oni camps I noticed the new bridges that had been added over the waterways. Later when we were making our way towards Ricky, we came across the Sycoil tanker truck wreck. I'm not sure if these changes are part of the missions that were added, or are part of some progression towards Issue #10, but it was pretty cool to see. It definitely gave the impression (at least for me) of a living, breathing Tokyo that is actively under siege.
Have I said how much I love this game?
---