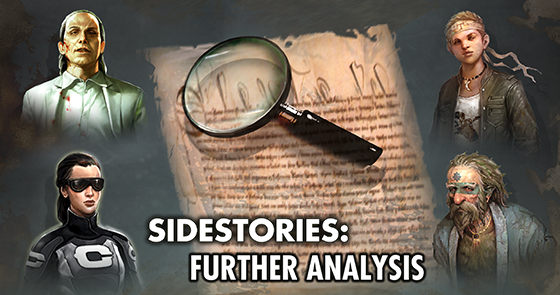 It's no secret that the Knights of Mercy have been shirking their Filthy duties of late, and who could blame us. I think even the most ardent fans of The Secret World (which the members of KoM are, myself included) would agree that Funcom has taken WAY too long to deliver new content. Thus it was, with hope in our hearts after reading the latest Game Director's Letter, that we logged in for this week's Secret Monday looking for the new Investigation Missions that Mr. Bylos promised. And lo, there did our Investigation Missions not appear (turns out, they were scheduled to drop the next day).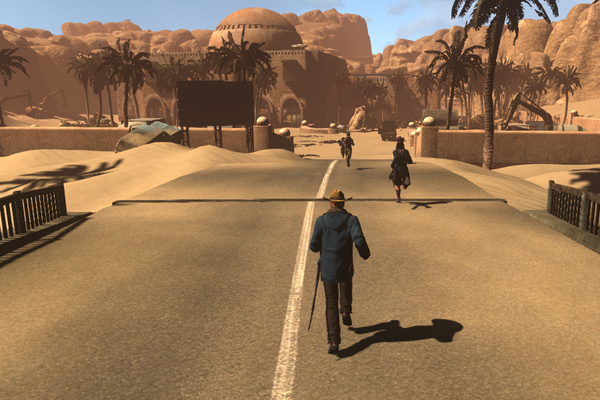 Instead, we jumped into a Duo Elite Scenario, there being only four of us (Mogsy, Syp, Rich and myself), and knocked some ghoul and cultist heads around before retiring off to The Elder Scrolls Online for the rest of the night (though, I believe Syp went to Guild Wars 2 … he always has to be different).
When the new mission pack, Sidestories: Further Analysis, did finally drop the next day we made a decision to stretch the four new missions out as far as we can, tackling one a week each Secret Monday between now and the promised launch of Tokyo in May. I think these missions are going to rock as a group.
When I'm not in TSW, I'll likely be dividing my time between TESO, Hearthstone, and Landmark … at least until Wildstar launches. Oh, what a bounty we polygamers reap.
---