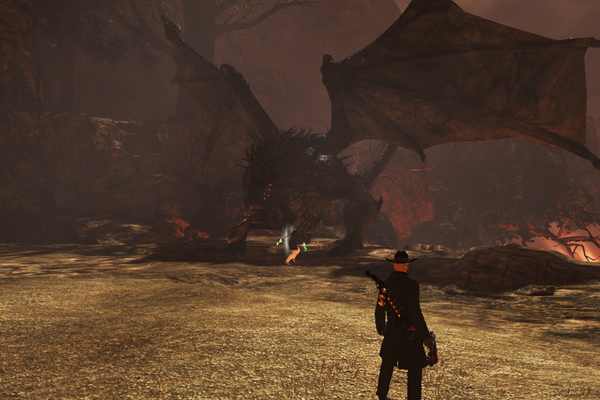 This Secret Monday was all about fighting big, winged monstrosities for me. When I first hopped into TeamSpeak, the Knights of Mercy were just getting started on a run at Nightmare Polaris: Mogsy, Rich, Syp, Rowan, & Sctrz were buckling up and shuffling to the door of the Orochi helicopter, so I decided to play dress up until the next Flappy spawn.
With all my runs at Flappy, I've managed to collect a lot of Extant Third Age Slivers and Fragments. So much so, that I had enough to pick up all the military clothing pieces (green and desert) on offer from the Custodians. I also sank some of my monthly stipend into the new hats available in the Item Store. I managed to put together seven whole new ensembles in the time it took the other Knights of Mercy to surrender to Nightmare Polaris and make a full run through Elite Hell Raised to try to get some blues for Sctrz.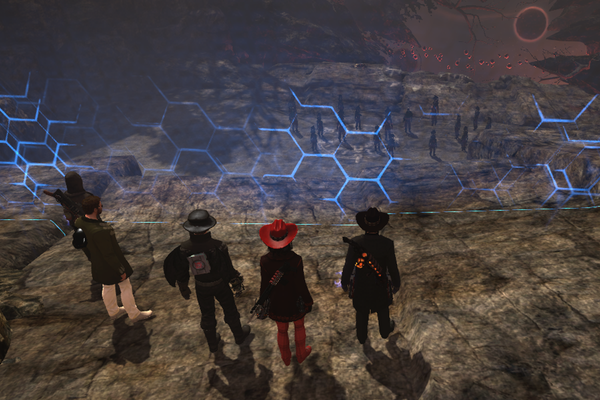 Round about the time were were all finishing up a Flappy run, Winin logged in. He's been chomping at the bit to do some tanking, so Mogsy, Rich, Maric, and I decided to accompany him on a run through Normal Darkness War, as that was the next dungeon on his dance card, and we all love it so much.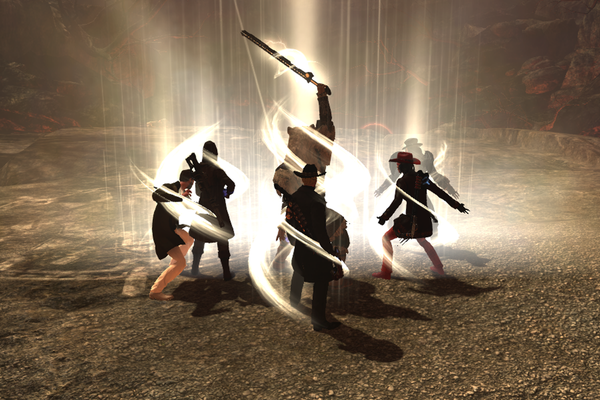 Not surprisingly, the run went pretty flawlessly. Winin did a great job maintaining aggro most of the time, despite the fact that he was tanking for a bunch of overpowered demigods. Wayeb-Xul was the only wipe of the night, and lets face it, the Hound of the Nameless Days is a son-of-a-bitch no matter what difficulty level you fight him on.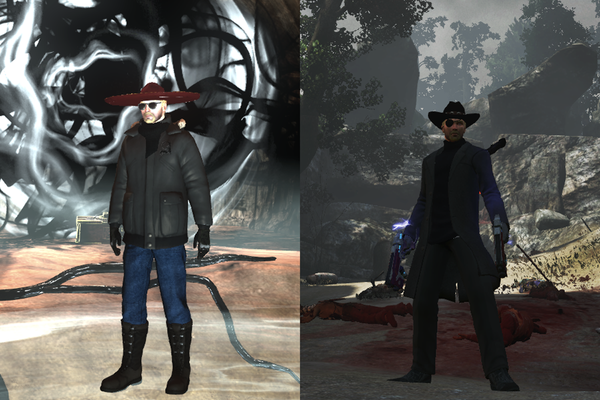 All in all it was a enjoyable night, as always: Winin got some sweet drops, we all laughed at Maric (because we always laugh at him), and I got to sport two of the new outfits I put together. I call the one on the left The MacReady (get it?), and the one on the right is The Modern Cowboy. I love the new Stetsons in the Item Store.
---