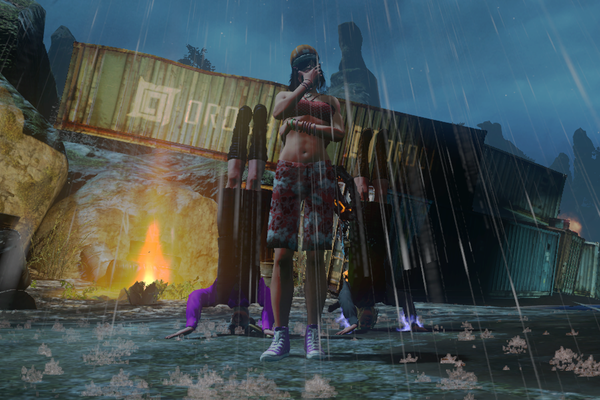 I'm a little late with this week's Secret Monday update. Blame the extra chores our surprise snow storm caused. In any event, the Knights of Mercy took on Nightmare Polaris once again, and this time pretty much rocked it.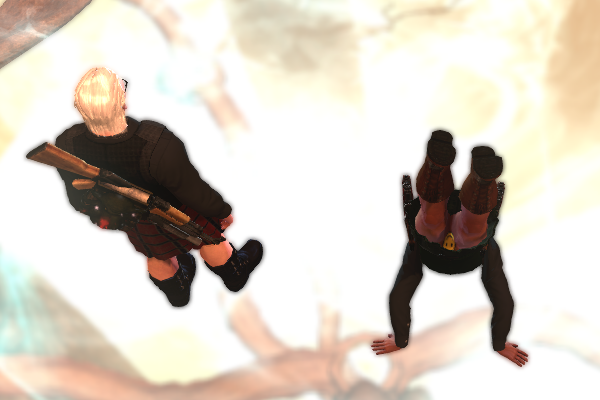 First, as always, the night was full of laughs and hijinks. With the release of the new waistcoats in the Item Store, Pid and I once again had a melding of the fashion minds and showed up in highland dress. We learned rather quickly that one should never do handstands in a kilt.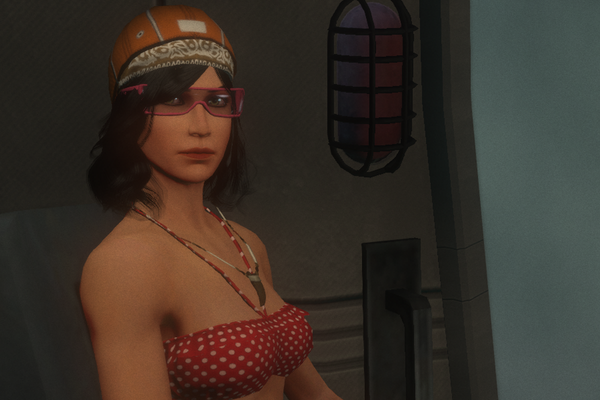 Mogsy was quick with the disapproving looks, but we're used to them. We only had a handful of wipes leading up to the Ur-Draug, so for the most part I believe she was mollified. I should mention that it was a rare night. In previous attempts we have spent nearly an hour on Haugbui Jarl and Primordial Dweller respectively. Monday night we swept the first five bosses in a little over an hour total.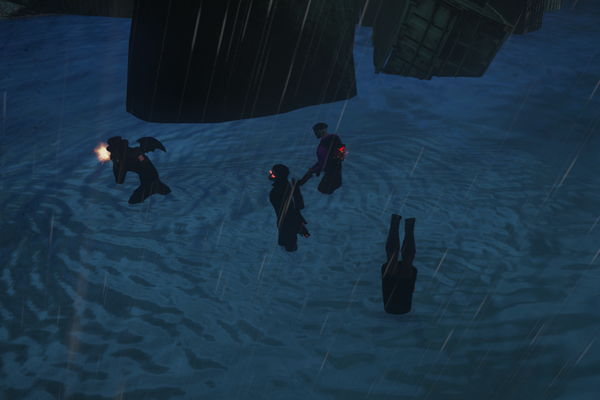 High on our success, we went into the Ur-Draug's tide pool with great expectations. We spent the next hour being proven more and more wrong. That is not to say it wasn't fun, and I think Mogsy makes some excellent points about the learning curve in her post on the subject, but if I had one complaint it is the random and pretty much guaranteed wipe that is which pillar ol'tentacle snout decides to smash.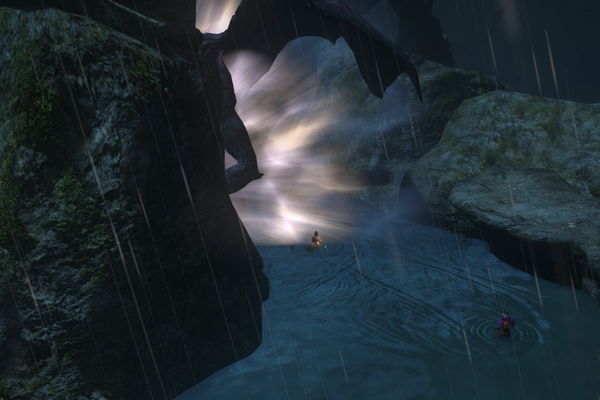 Reading through the comments on Mogsy's post, though, seems to indicate this may be a DPS issue. It also seems that we shouldn't be expecting to beat the Cthulhu wannabe our first time facing him in Nightmare Polaris. So I think we'll continue farming POL1-5, and then also start in on farming the first 4-5 bosses in the next two Nightmare dungeons. I'm looking forward to not having sopping wet boots all the time.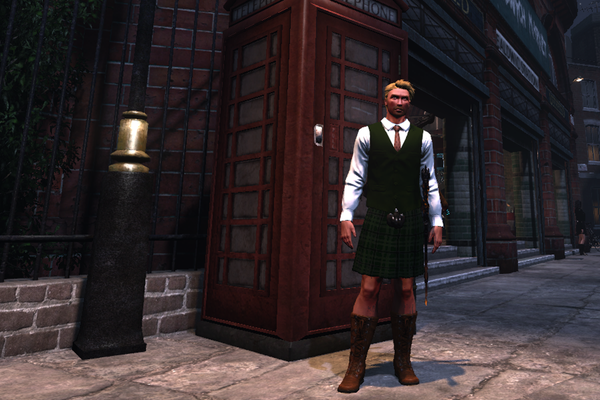 As mentioned earlier I was sporting full highland dress for Monday night's run (I won't inflict upon you the brief moments when we switched to Speedos 'for luck'). I also changed Chucho's hairstyle and facial hair. I was getting tired of the grunge look and Mogsy said it made Chucho look like a girl.
---