For this week's Secret Monday we decided to run through Elite Polaris for Dortmunder and Dexy; they'd seen Polaris before, of course, but had not completed it in Elite mode. This is an Elite Dungeon the Knights of Mercy have run many times, and usually only with minor hiccoughs on the Ur-Draug. This week's run started out looking like it would be our typical milk run; we mowed down all the bosses leading up to the Ur-Draug without any problems what-so-ever. We boarded the chopper, and Dortmunder even got busted looking at Laeyn's tush as he always does in normal Polaris.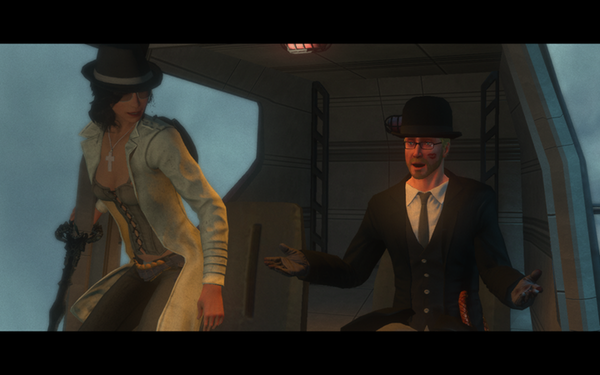 He was rewarded with Dexy's, "Is that right," glare.  She's got that thing down to a science. It even makes Chucho feel guilty and he's a perfect angel! Ahem … moving on.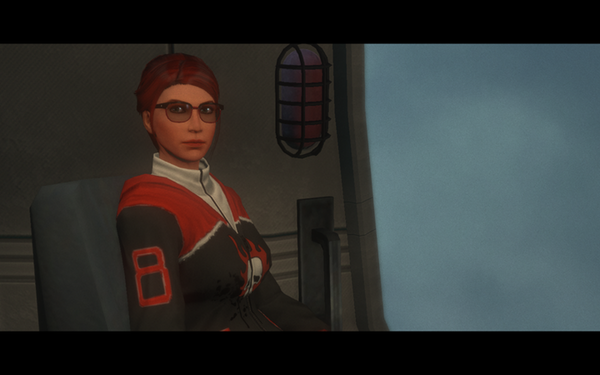 The chopper crashed, as it always does (seriously, where does Orochi get these pilots), and we hit the water ready to make sushi out of that stinky Elder God. And then things got weird. Normally, we might wipe once (maybe twice) due to timing issues or DPS aggro pulls (oops), but this fight, while challenging, isn't typically difficult for us anymore. For some reason, last night, the Elite Ur-Draug was hitting like a freight train on fire. His Cleaves and his Cosmic Gaze were doing way more damage to poor Laeyn than they normally do; 8-9k at a swipe in some cases. We tried several configurations, and I even tried my hand at tanking, with my new tanking gear and deck, for the first time in The Secret World, all with the same results: massively spiky Cleaves and hugely damaging Cosmic Gaze outside the norm. In the end, we chalked it up to a possible bug introduced with this weekend's patches, and called it a night.
We did find a few references to possible issues with the Elite Ur-Draug on the forums. I put in a petition, but the GM that responded said they weren't aware of any issues with the Ur-Draug. For now I think we're leaving it at, 'weird, unlucky issues with the RNG,' and we'll try again next week (if we're not doing Issue #7 stuff).
This week, Chucho decided to go with Wacky Lab Guy (wacky due to his hair). The new headset gifts this month (Tactical Earpiece and Large Tactical Earpiece) put a nice finishing touch on the Blue Atomic Lab Coat, Dark Blue Suit Pants, Black Leather Gloves, Executioner Glasses, & Orochi Uniform Boots.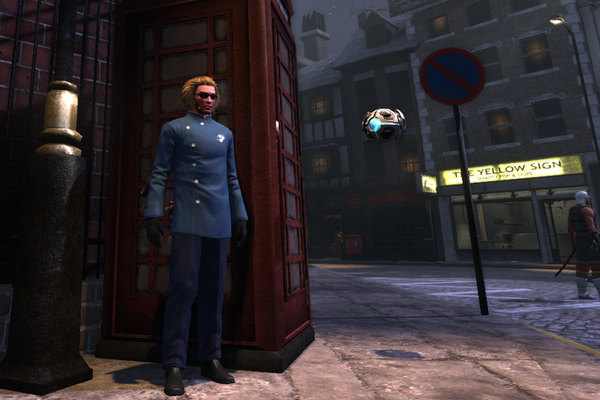 Tomorrow, all the One Year Anniversary fun begins (6AM EDT), and we're told that it is to be immediately followed by the launch of Issue #7. Since the Anniversary event ends at 6AM EDT on Monday, July 8th, we're hoping that means Issue #7 will go live on Monday. We shall see. Either way, I'm looking forward to lots of TSW this week and next. Stay tuned for my impressions of both the event and the new issue.
---