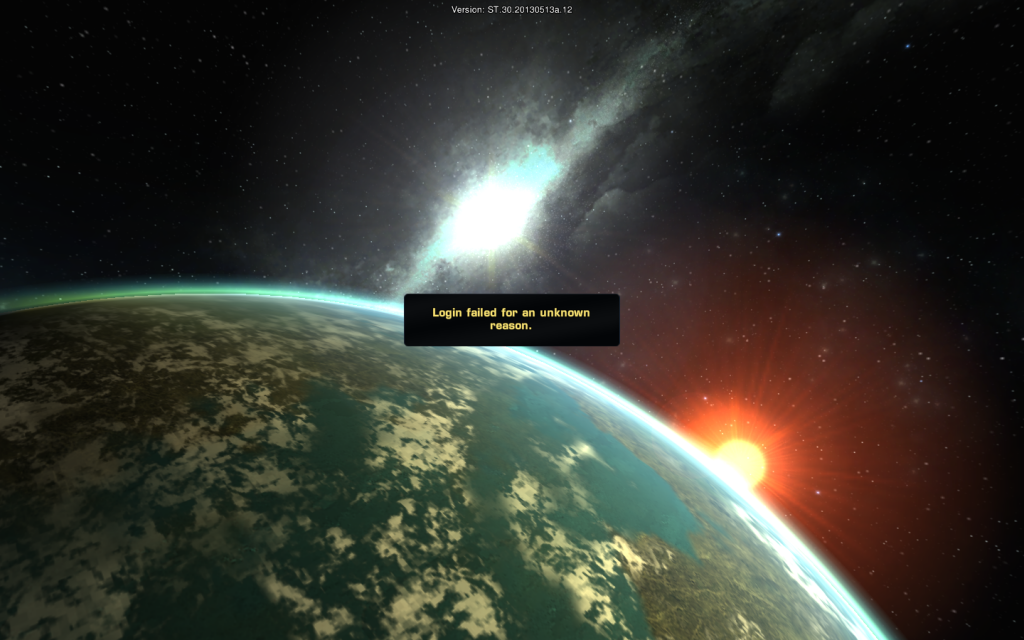 Well, I was hoping to have at least a few screenshots of my newly minted Romulan Captain to show off after today's Legacy of Romulus launch, but sadly I only have one. Yeah, that one up there.
After spending the better part of the afternoon stuck in a hellishly long download (what have I been doing all that background patching for the last several days?), which appears to have been related to an issue on Perfect World's end that was only affecting 'certain users', I get slapped with another issue only affecting 'certain users'. At the time of this writing, STO support is continuing to investigate the "login failed for unknown reason" error. Unfortunately my window to play is over for today, so I'll have to wait till tomorrow.
I'm not really moaning, just had to post something about my experience today. I get that it's launch day issues, and as a developer I do understand. I'm not angry with you, STO, I'm just disappointed. Also, Unknown Reasons are my favorite kinds of errors.
---